by Maureen Meyer
Let's talk about the upcoming job season. It may seem early but that is the way we like it. You don't want to be scrambling last minute for an interview that is the next day. Maybe you are ready for a change, maybe you are concerned about art positions being cut, or maybe your spouse is being relocated. Whatever the reason you may be job hunting, let's chat about art education portfolios.
I write from experience as a job seeker, as someone who has been involved in hiring at schools and from my experience as a graphic designer as well. I have landed jobs successfully 5 times over my teaching career. In my job searches, I never "knew someone" or pulled any strings to land the interview or the job. Later in my career I was on the other side of the desk in my role as a senior teacher and department chair. Lastly, my schooling and work in graphic design gives me some insights on how a teacher can best present themselves in print and online.
What is meant by an Art Teacher Portfolio?
An Art teacher Portfolio is a tool for visually showcasing yourself as an art education professional. It may be physical or digital. Some schools will be expecting you to have a portfolio and will ask to see it. Some schools, particularly if they haven't hired an art teacher in some time, may not know to expect one, but that will not deter you from sharing yours. You can use your art portfolio to complement your interview questions. For example, if an interviewer ask how you incorporate writing in your art curriculum, you can show them artist statements your students have written from your portfolio.
Digital or Physical?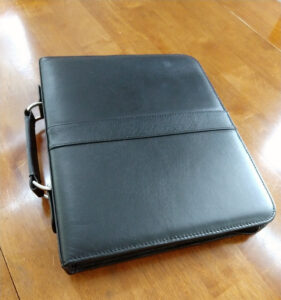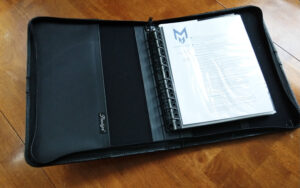 Your portfolio can be either a physical portfolio or a digital portfolio. It is not a website though. I think having a web site is a very good idea, and in some competitive situations, necessary, which I will speak to later on. I would recommend a black binder with plastic sleeves, or something similar to what a photographer might use to show photos. Both work fine as they allow you to open and move pages around for future updating.
If you select to present your portfolio digitally, I would recommend an iPad or tablet with a portfolio app. I would caution applicants to not rely on internet connections and be sure images load quickly. Schools are becoming more internet enabled by the day but it's still no guarantee and summer time is both a big time for hiring as well as maintenance on systems. Be sure your iPad is fully charged and ready to go.
What ever you platform you use, do not decorate it or approach it like a scrap book. No fancy lettering or illustrations. Some teachers feel they need to play up the "kid" element but your audience are not children but rather professional educators. Your portfolio should look professional. It's about the content it contains. Your creativity is in your work, not in the presentation mode. Look for creating unity in your portfolio. You want the formatting and fonts to be consistent throughout. And please, spell check and have someone else with skills proofread your resume and all of your written content.
I was involved in an interview where the candidate when asked about her teaching portfolio pulled out photographs that were still in the drugstore envelope (yes, I am dating myself). She scatter them on the table. I suspect she was done as a candidate right then and there in the hiring committee's eyes. Don't neglect your art education portfolio.
What is inside?
You should have a Professional section. In that section include your resume, teaching philosophy, examples of formally written lesson plans followed photographs of student samples. You can also include examples of original worksheets, assessment tools or any other material that compliments the lesson that is your creation.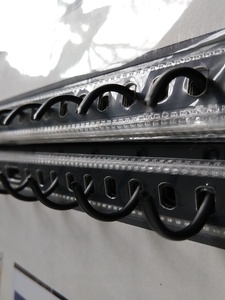 A word about the lessons. As you pick your lessons consider lessons that show how you use technology, literacy components, and interdisciplinary approaches. Those lessons can, and should, be varied for the job requirements. If, for example, the position requires teaching Art I and Graphic Design be sure what you highlight in your portfolio lessons appropriate for an Art I and Graphic Design. If the position includes teaching Ceramics, include a clay lesson. Each lesson should follow the same lesson plan design and display photographs of the lesson if possible. If not, a sample you make. Your portfolio will be flexible enough to allow you to remove and add pictures easily. The lesson plan format should be consistent across lessons and include state standards.
It's also good to include photographs of student displays, art shows, competitions, etc. You may also include photographs or any visuals (newspaper articles for example) of clubs, extra curricular activities, contests your students won, etc.
The next section is Personal Artwork. Show examples of your own artwork. Showing a breadth of media expertise is to your advantage. Don't show anything that could remotely be offensive or off-putting. Schools are very conservative places and you need to show you can be both creative yet professional.
Lastly, have a Document section. This includes three letters of recommendation, physical teaching certificate, and academic transcript(s). I have extra copies tucked behind in the sleeve. You could also include other documents such as a parent or student letter of praise or an observation write up.
Wait, what about the website?
As I mentioned earlier, I think having a website is a very good idea and in competitive situations, very necessary. If you have had some near misses with jobs, been through a season or two without getting hired and you don't have a website, I strongly recommend adding this element if you have not. And it should be professional looking, load quickly and the content should be concise. There are good portfolio sites, some are even free or free to a point. If you don't have the skills, I think it is money well spent to hire someone to do one if you lack the skills. The same with your resume. Your resume should point employers to your website but it usually does not act as your actual teaching portfolio. Your website can be a first introduction and a place they can revisit. Feel free to visit my portfolio (serving my dual roles as art educator and graphic designer) here.
The last bit of advice
My last bit of advice to all of you is to find time to document what is going on in your classroom. Take lots of photographs. Take photographs of work in progress. Take finished examples. Take photographs of displays. Take photographs of every extra way you helped out at the school- the backdrop to the theater set, the poster for the school play, and the time your student won a gold key at the Scholastic Award. That documentation is so good for your portfolio and your career at large. I definitely had surprises in my career and personal life that lead to unexpected job hunts; a marriage proposal, a surprise baby, a school district that split in two for example. Good luck!
Maureen Meyer is an art educator, graphic designer, and founder of My Art Lesson. She is available for freelance work including resume crafting (both content and design), interview coaching, and portfolio website design (using Portfolio Box). Send her a message at info@myartlesson.com.