I will confess to an Etsy addiction. Everyone in my family knows that an Etsy gift card is the go-to gift for me and I receive as much enjoyment from the browsing as I do the buying. Unlike Amazon and other online shopping experiences, you not only get a unique gift but have the added bonus of supporting makers, artists, and craftsmen. What could be better? Well, I have discovered that a fair amount of art teachers have a side hustle with an Etsy shop. So, check out these overachievers and support these art teacher-owned Etsy shops (and My Art Lesson by using these affiliate links) when holiday shopping.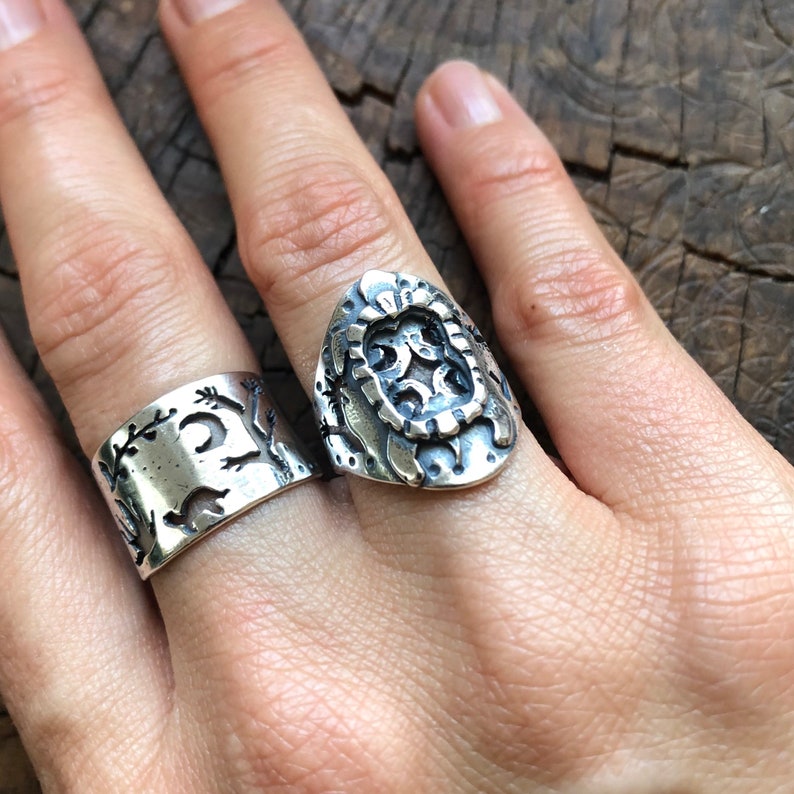 Find these rings and handmade jewels at art teacher Mary Beth Heishman's Etsy store, I Adorn U.
"I teach drawing, art, and painting in Las Vegas at a high school. I love traveling with my family, making jewelry, and oil painting. Teaching HS has brought back my passion for painting again. I taught elementary art for 15 years and loved it but always wanted to teach high school for the other half of my career. I am five years now at the high school level and still loving teaching."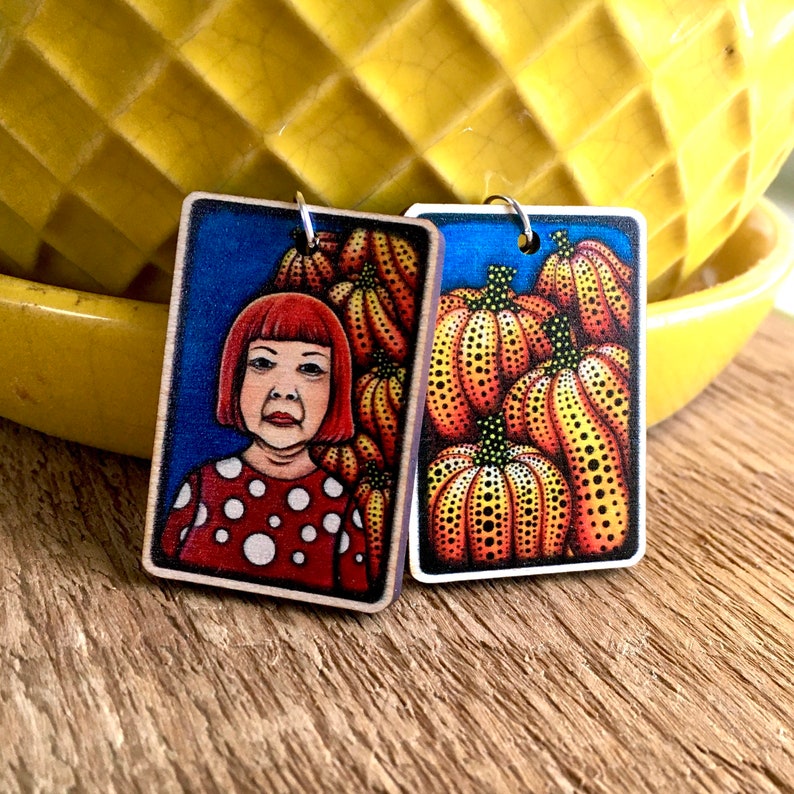 These art history-inspired earrings can be found at an art teacher Amy Abney's Etsy store Artfully Wild.
"I've always loved art, and as a shy child, art gave me comfort and courage; now I'm passionate about sharing that love with my PreK – 8th students. I began making artist-inspired earrings for myself to wear when I introduced new artists to my students…they loved recognizing the artists on my ears. Last year I launched Artfully Wild to sell artist mismatched earrings with art teachers/ artists in mind. It's been humbling and brought a lot of joy seeing my business grow in the past year."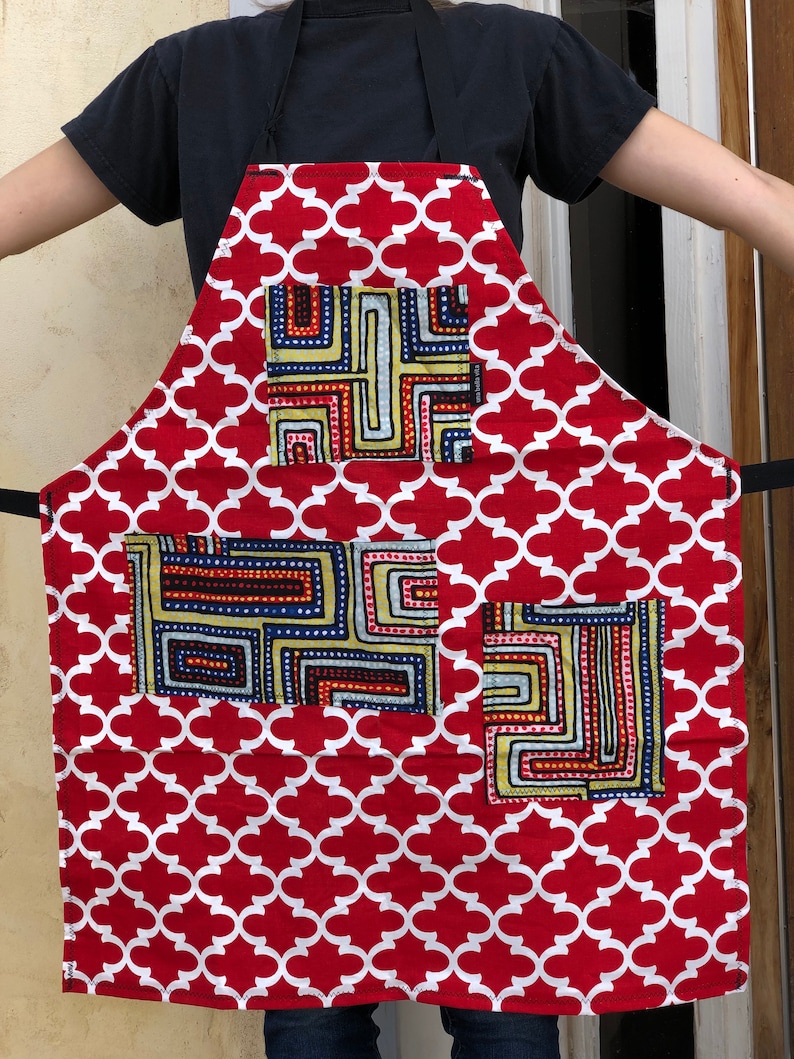 One-of-a-kind aprons can be found at art teacher Susanna's Etsy store.
"I've been teaching art for 25 years, from kindergarten to college undergraduates. Currently, I'm an elementary art school teacher where all my lessons revolve around an artist or technique I think the students should have in their art toolbox. This week's lessons include Molas from Panama, drippy artwork from Jen Stark, printmaking using cut pool noodles, and Yayoi Kusama's polka dot pumpkins. The aprons in my Etsy shop reflect my love of color and design. I'm inspired by other artists' work and bring that into my classroom as well as in the art I produce."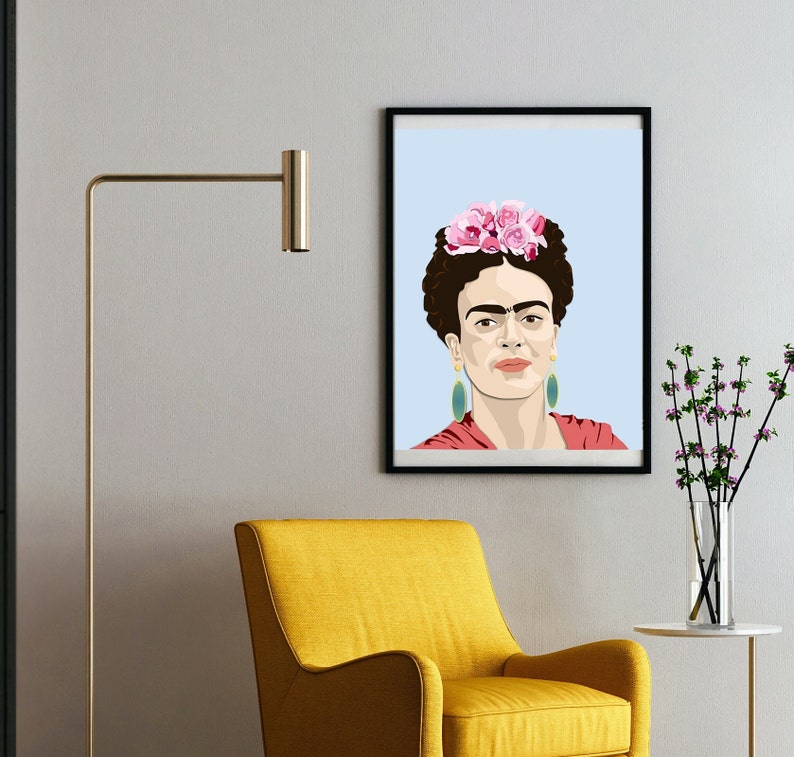 Women artists are promoted through digital posters at art teacher
Alexy's shop
!
"I am a middle school art teacher in a western suburb of Chicago Illinois. This is my 5th year of teaching, I primarily teach 6th and 8th-grade art. The art in my shop was derived from a lesson on digital drawing and vectors. This lesson primarily focused on self-portraits and observational drawing. I talk to my students about how the skills we learn in class on one unit project can be used over and over again to create anything they want later on. By taking a skill we used for one project and applying it to my personal art I can show them that translation and encourage them to try new things. Most of my personal art reflects this motif so I can be a role model for students."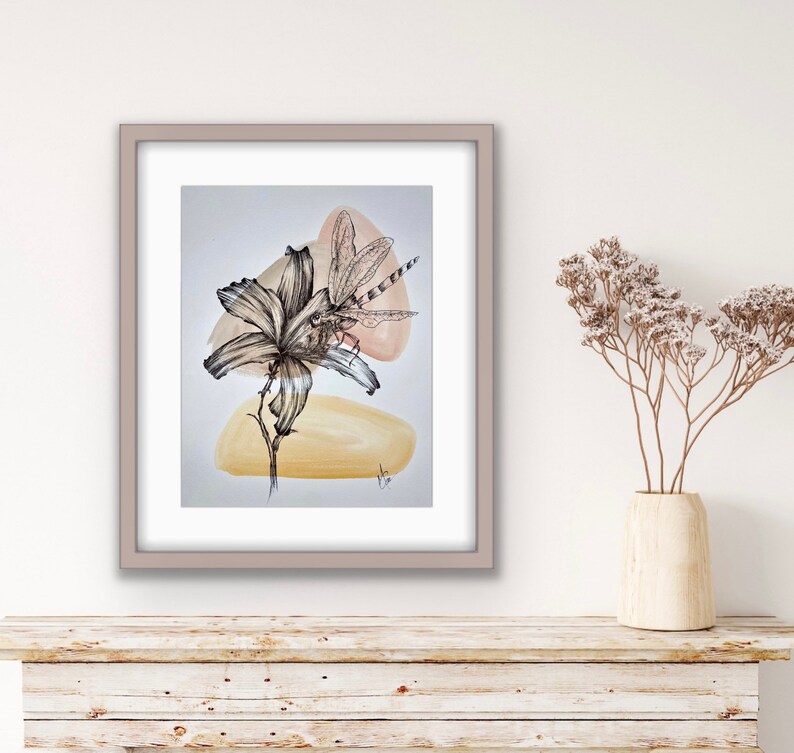 Visit art teacher Matt's Etsy store to see his fine art for sale.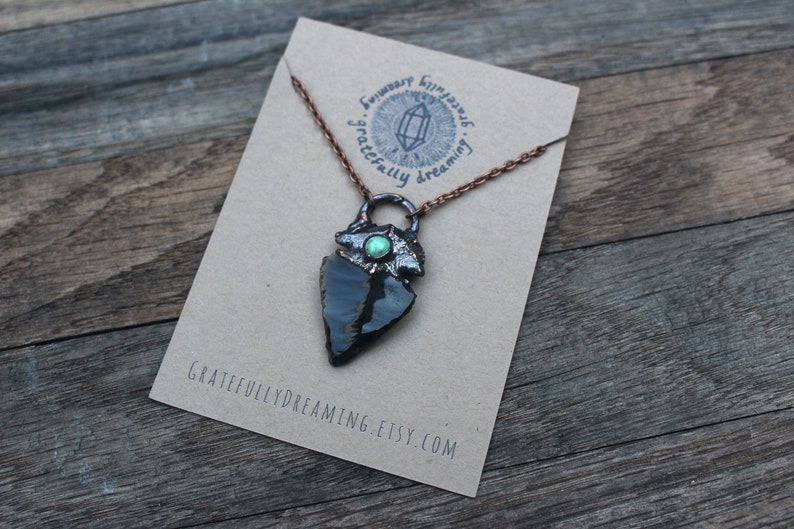 Visit art teacher Jen Gontarek's Etsy store Gratefully Dreaming featuring nature-inspired jewelry, crystals, and wall hangings.
"I started my business through Etsy back in 2013, creating jewelry and wall hangings. At the time, I just loved to create artwork and wanted to share it with the world! While studying Art and Design Education at Northern Illinois University, I kept my Etsy shop open and began exploring new jewelry mediums including electroforming. My days consisted of lots of writing and studying to prepare for my career as an art teacher and creating nature-inspired copper jewelry in my downtime.
After graduating, I began teaching elementary art (K-5) at 3 rural schools in Illinois. My experience teaching was unique, as Covid hit during my first year as a teacher, so I never truly experienced a "normal" year. I taught remotely to my 600+ students and it was extremely challenging but also rewarding, as I taught myself how to create virtual video art lessons. I ended up teaching art for 2 years but recently decided to take the dive and make and sell my jewelry full time! Although I do miss some aspects of teaching, selling my nature-inspired copper jewelry full time on Etsy is one of the best and most empowering decisions I've ever made."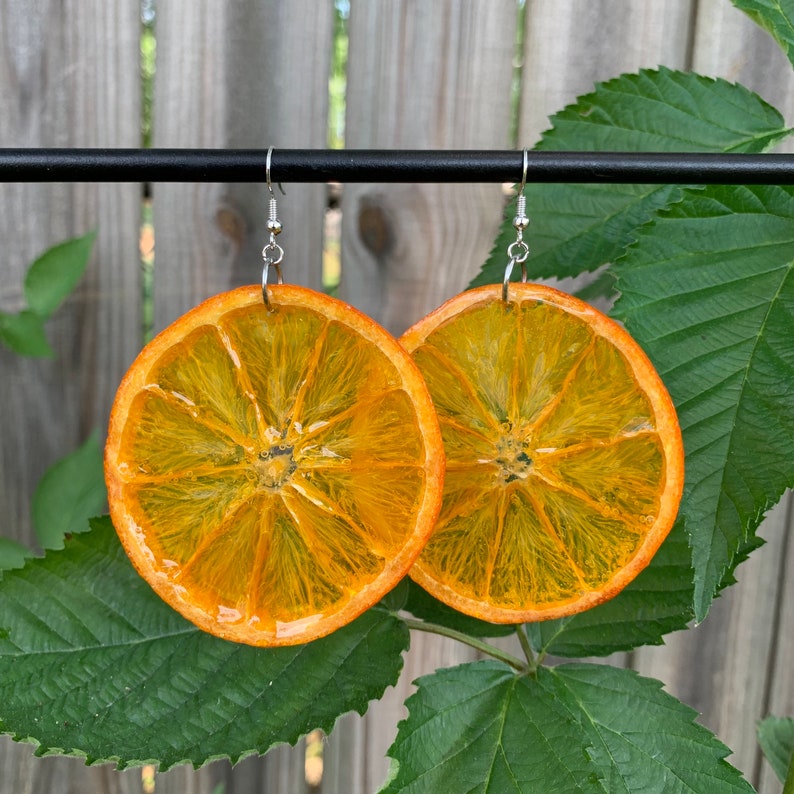 Check out these fun Fruit Earrings! Art teacher Josie Cammarata features not only Fruit Earrings but original art & custom pet portraits in her Etsy store.
"I am in my 7th year as an elementary art teacher in St. Louis and I sell earrings and paintings in my "free time." At the beginning of the pandemic in March 2020, I took advantage of my sudden abundance of time to vamp up my Etsy shop and actually start selling to people across the country. It was a huge hit! My primary interests outside the art room are painting acrylic pet portrait commissions and making my real fruit earrings that I sell locally as well as nationally on my Etsy shop. My students love my funky earrings and I enjoy being able to show them that their art teacher can also be a working artist."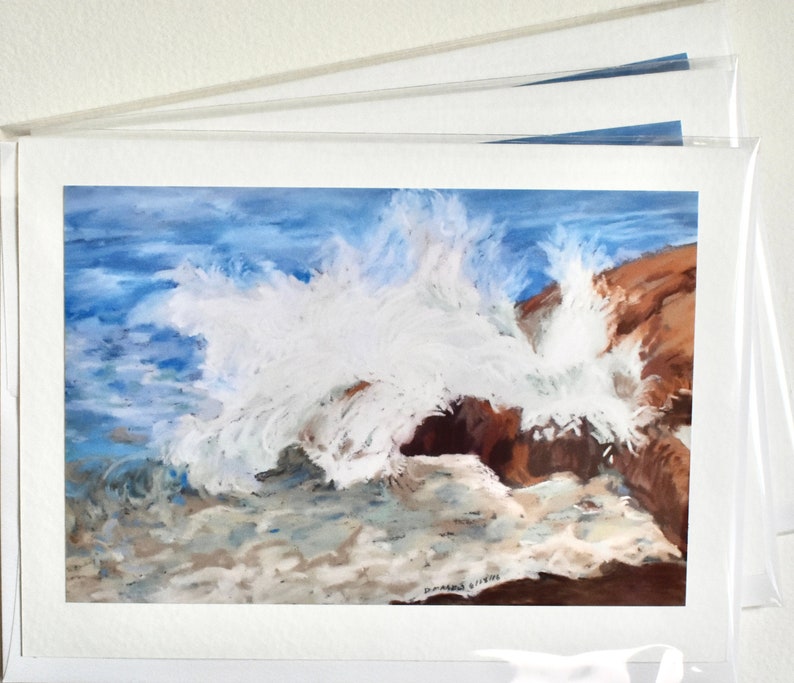 Art Teacher Donna Mankus sells cards and prints of her original artworks at her Etsy Store, DonnaMankusImages.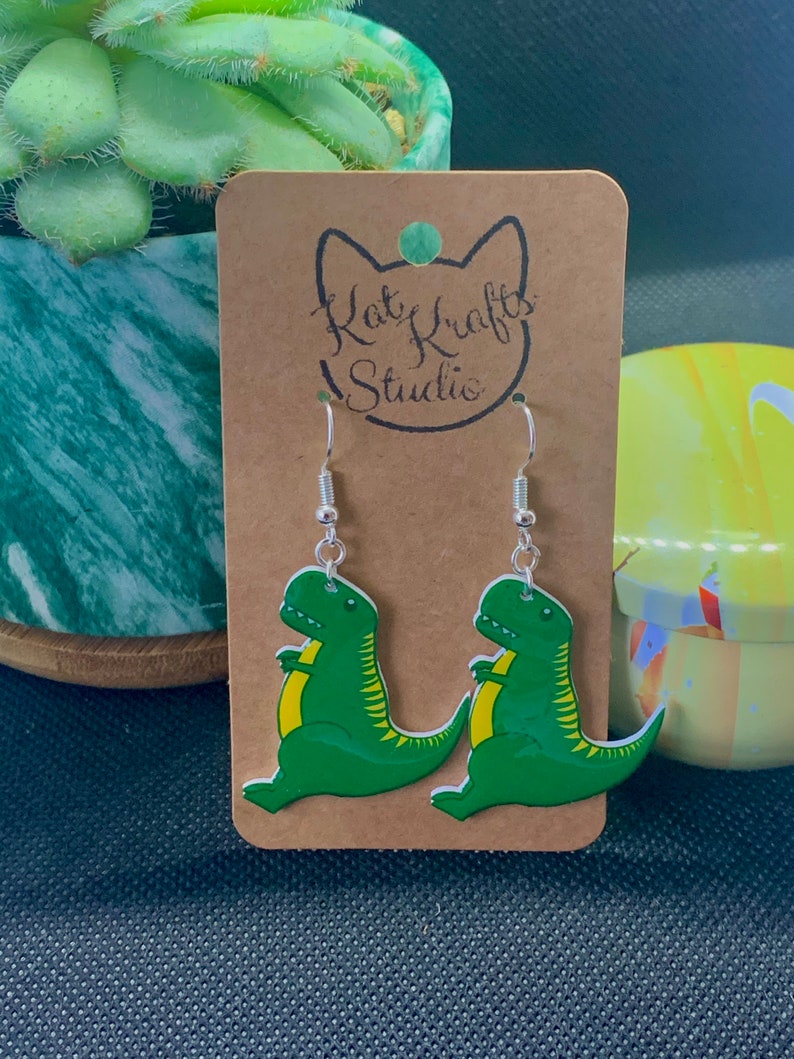 Where else can you find dinosaur earrings? Or doughnut earrings? Or magic marker earring? Find them all at art teacher-run Etsy Shop, KatKraftsStudio.
"I'm an elementary art teacher in Denver, Colorado, and have worked at the same school for 8 years now. Creating art with my students is what inspired me to start creating art to sell on my own. My students became obsessed with shrinky dinks when we made shrinky dink guitar picks to go along with a guitar design art project. After that, I flew with the idea and started creating my own shrinky dink earrings for myself and to sell. Many of my designs are inspired by art lessons I have done with my students."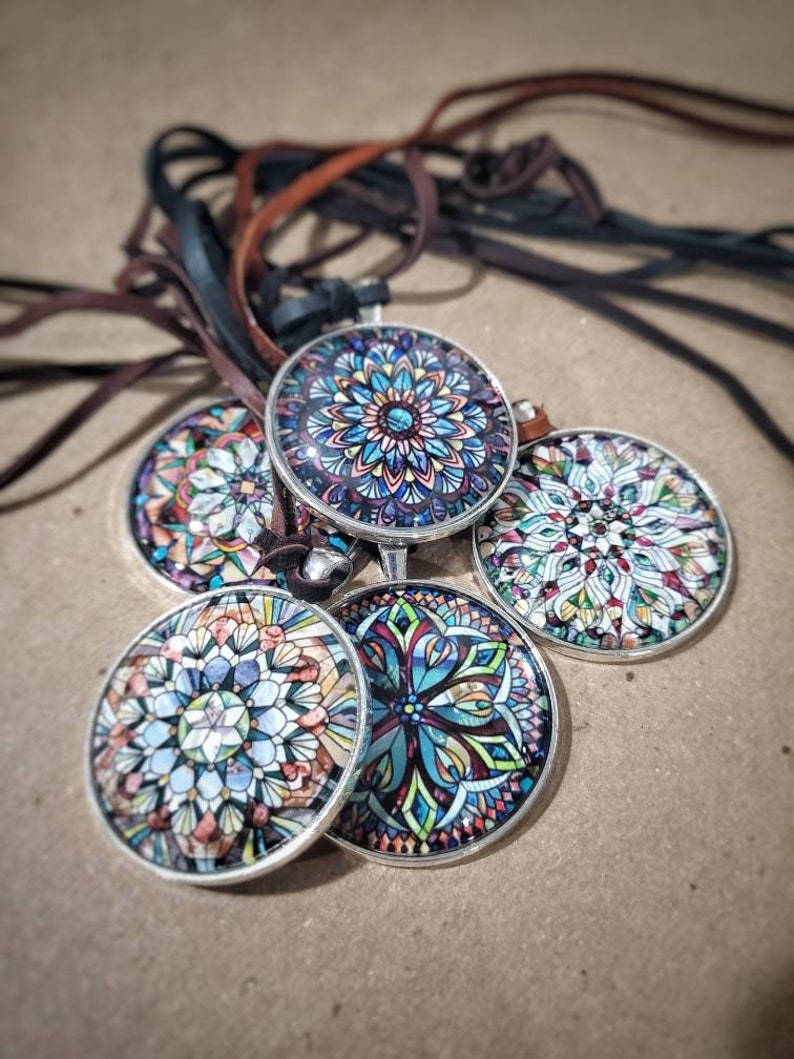 You can find these mandala pendants made by art teacher
Heather Shore at her Etsy shop, HeatherShoreDesigns.
She sells stickers, buttons, earrings, and more with her "upcycled magazine designs." Are you a teacher with an etsy shop?
Let us know
for possible inclusion to this article.