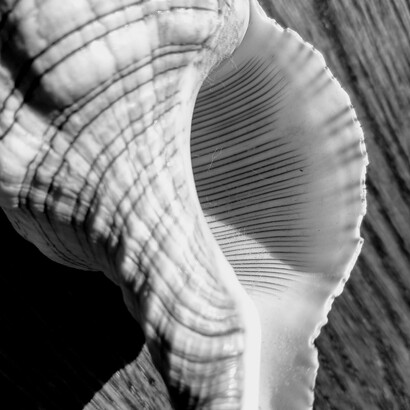 Grade Level
7-8, 9-10, 11-12
---
Duration
3-4 classes of 45 minute length
---
Materials
Digital camera (phones are fine), simple editing program (https://pixlr.com/)
---
Media
Photography/Film/Technology
---
Lesson Objectives
For the student to…
Recognize the work of Edward Weston
Photograph ordinary things, and make it look extraordinary
Learn about light, shadow and value as elements
Practice composition, zooming in, and cropping
Understand image editing software of choice
---
Introductory Activity
Look at the work of Edward Weston. If you look at some of Weston's most celebrated works, you'll see that they consist of everyday items that you might have in your home right this second; lettuce, sea shells, even a toilet. In fact, what is considered to be one of his most famous photographs is nothing more than a bell pepper.
Practice seeing the elements of art and the use of value in these photographs.
---
Lesson Process
Have students look at what is in their own house that is interesting close up, maybe bring them in to school if the photoshoot will occur in school. The object could have something that stands out, lines, texture or forms for example. Depending on the cameras and lenses available, you may opt to teach students about technical aspects of the camper. How to use a macro lens, how to bracket, etc. Students should practice filling the frame if possible and shoot not one, but many many variations in shooting their object.
If students are shooting digitally, teach students how to convert to black and white, crop, and use tools (like curves in Photoshop) to manipulate the values.
Have students shoot, look at results and select photos to work with.
---
Vocabulary
value, composition, shadow, macro, light
---
Resources
https://www.youtube.com/watch?v=eFd5h0JRdKg
https://www.edward-weston.com/edwardweston (note: some nudes)
---
Author & Website/Blog
---
Supporting Images